NOTE: Facilities Hire is now run by the School Office, not by the P&C. The P&C will still advertise the Tenants of PRSS so parents are informed of what great extra curricular classes there are for our students.
IF YOU WISH TO HIRE
Payne Road State School has many great buildings and sporting areas that are available to hire out at minimal cost.
The PRSS 'state-of-the-art' Large Hall is available for hire for dance classes, martial arts or other group activities. The large hall also includes kitchen and toilet facilities.
If you have insurance, our Activities Building is great for children's birthday parties, with an adventure playground, artificial grassed open-area, and adjacent to the oval. This building is also great for training, seminars, and exhibitions. The building has a kitchen and toilet facilities.
We have a fully lit Tennis Court that can be hired out for groups, clubs or a personal hit, you will need to know how to put up a tennis net.
Our Oval is fully lit with 2 cricket nets, cricket pitch and can be hired for training, sport or personal use.
Please contact Melissa if you wish to know more about hiring out our school's facilities.
Contact the Business Manager at admin@payneroadss.eq.edu.au 
Phone: 3511 3111
---
OUR  EXTRA CURRICULAR TENANTS 
Please contact our tenants directly to book your child into extra curricular classes.


Show Dance operates at PRSS after school Monday to Friday in the Old & Main Hall.
Specialising in Jazz, Hip Hop, Ballet, Contemporary, Acro, Song & Dance, Drama, Pointe, Strength/Stretch & Technique & Tap
Ages: PrePrep +.
www.showdance.com.au
---


BAI RUI TAEKWON-DO operates at PRSS on Mondays and Fridays after school & Saturday Mornings in the Main Hall.
The Gap club is one of first Bai Rui clubs and is mostly comprised of families that enjoy training together. Training at The Gap is very active and ranges from self defence and sparring work to fitness and balance work.
Ages: PrePrep +.
www.bairui.com/clubs/north-brisbane/the-gap
---


Artbox runs art classes at PRSS on Wednesdays after school (3.15-4.45pm) in the PRSS Artroom.
Classes include painting, sculpture, printmaking, drawing, mixed media & more. Artbox introduces children to renowned artists and art movements, supporting them to explore and experiment with related techniques and ideas.
Ages: 5 years +.
www.facebook.com/artboxbrisbane/
---

KARATE classes run at PRSS on Thursdays in the Main hall after school.
GKR Karate promotes Karate for everyone, including children from 5 yrs old through to men, women and families of all ages. Ages: Prep+.
www.gkrkarate.com/locations/listing/gkr-karate-the-gap/
---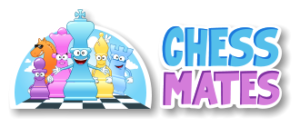 Chess Mates run at PRSS on Wednesday at 2nd break (Lunch Time) in the PRSS Library.
Chess gives your child a head-start on life as it helps them developmentally, socially, and academically. At Chess Mates, we believe that every child should have the opportunity to enjoy the benefits of learning and playing chess. That's why we run chess classes for kids and toddlers in childcare centres and schools across the Brisbane area – so we can bring the awesome benefits of chess to you and your child. Email info@chessmates.com.au to register.
Ages: Prep +.
www.chessmates.com.au
---


Tennis lessons run at PRSS on Mondays after school on the PRSS Tennis Court.
For times, ages and prices and booking, check out the link below.
www.tennisforkids.com.au/school-venues/payne-road-state-school/
---
During the school term various short term sporting workshops for all the football codes are run at PRSS. Please keep an eye out for these in the School Newsletter.
---
During the holidays and/or term there are Coding, STEM, Drawing, Writing short workshops with various businesses run at PRSS. Please keep an eye out for these in the School Newsletter.
---
Both these Clubs use our School Oval for training and games during the school year.



http://www.gapfootball.org.au/
Our Tenants & Facilities Hire